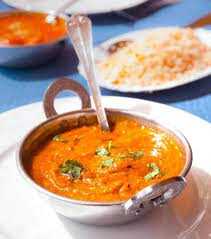 Garam Masala
A tasty all purpose spice widely used to flavor Indian cuisine.
| Servings | Prep Time | Cook Time |
| --- | --- | --- |
| 1 | 0 mins | 0 mins |
Directions
| | |
| --- | --- |
| 1. | Carefully, heat a heavy skillet over medium-high heat until fully heated and slightly smoking. |
| 2. | Add all ingredients and shake and stir for about a minute, or until the spices smell toasted, are slightly darker, and give off just a slight bit of smoke. Remove from the heat and let cool. |
| 3. | Grind to a fine powder in a spice grinder or with a mortar and pestle, and store in an air-tight container. |
| 4. | Note: this is not a very spicy mix; use it for flavor not heat. This is also infinitely adjustable; if you don't like certain flavors or want to adjust their intensity, just play with the proportions of the spices. |
Nutrition summary
There are 134 calories in 1 serving of Garam Masala.
Calorie split: 31% fat, 59% carbs, 10% protein.
Nutrition Facts
Amount Per Serving
Calories
134
% Daily Values*
Total Fat
5.97g
8%
Saturated Fat
1.383g
7%
Trans Fat
-
Polyunsaturated Fat
1.338g
Monounsaturated Fat
1.97g
Cholesterol
0mg
0%
Sodium
36mg
2%
Total Carbohydrate
25.91g
9%
Dietary Fiber
13.5g
48%
Sugars
1.68g
Protein
4.25g
Vitamin D
-
Calcium
274mg
21%
Iron
10.89mg
61%
Potassium
519mg
11%
Vitamin A
120mcg
13%
Vitamin C
15.2mg
17%
Related Recipe Collections
Related Recipes
Tabbouleh Salad II
Salad using bulgur and parsley.
Per serve - Energy: 111kcal | Carb: 11.21g | Prot: 2.33g | Fat: 7.16g
Cane Sauce
Sauce inspired by 'Raising Cane's Chicken Fingers', a Louisiana based restaurant chain.
Per serve - Energy: 157kcal | Carb: 35.20g | Prot: 2.17g | Fat: 2.92g
Herb Rub
Great for any lean meat, especially chicken or pork.
Per serve - Energy: 67kcal | Carb: 2.16g | Prot: 0.45g | Fat: 6.65g
Sugar Free Tomato Sauce
This sugar free tomato sauce is so easy that there is no need to buy jarred sauce and it tastes great on top of chicken and roasted veggies.
Per serve - Energy: 219kcal | Carb: 25.11g | Prot: 10.13g | Fat: 7.77g
Creamy Mushroom Sauce
This versatile mushroom sauce makes a great flavor enhancer for simple grilled steaks and chops as well as for garlic dill meatballs.
Per serve - Energy: 102kcal | Carb: 4.95g | Prot: 4.12g | Fat: 8.25g
Hollandaise Sauce
This blender version of the classic sauce is quick, easy and delicious. Serve it with Eggs Benedict or steamed asparagus. Makes about a 1/2 cup.
Per serve - Energy: 223kcal | Carb: 8.33g | Prot: 2.80g | Fat: 21.24g